Description
SAE COMPLIANT FOG LIGHTS: The Morimoto 4Banger NCS SAE Wide Beam out-performs the competition while complying with the latest SAE F regulations for a street legal fog light. The 4Banger HXB Wide Beam sets a new industry benchmark for intensity. But what's better than producing the best and brightest beam patterns that are safe for use on public roads as a fog light? The best fog-light specific mounting brackets for your Lexus, of course.
ENGINEERED SOLUTION: Thanks to the smaller than usual footprint of the 4Banger, we now have a powerful fog light upgrade that fits properly and looks right. Other adapter kits for more traditionally-sized LED pods stick out like a sore thumb. Not here. Morimoto engineers spent hundreds of hours hands-on in the garage during development of the 4Banger brackets alone. Repeated rounds of design, prototyping, and test fitting have spawned the most refined set of fog light brackets that a Lexus owner could ask for.
EASY SETUP: Everything is designed to bolt-on and plug-n-play. No modifications are required to your vehicle or its wiring to install the 4Banger off-road lights in your fogs. Each kit includes all of the necessary hardware and high-quality wiring adapters to connect with your factory fog light harness. Note, your vehicle must have stock fog lights.
FULLY ADJUSTABLE: These things are powerful, and while their wide beam pattern is perfect for use as a fog light, power is nothing without control. All brackets have +/- 6 degrees of vertical adjustability so that you can dial in the aim and ensure every ounce of intensity ends up on the road ahead, not in the eyes of oncoming traffic.
AIR COOLED: As if the style, the fitment, the adjustability aren't enough --we have incorporated duct work into each bracket to actively cool the LED pods. This improves lumen maintenance by eliminating heat-soak, which is common in other LED Pod fog light kits that have no ventilation for the heat sink.
ALL WEATHER: The white-output version is ideal for all-around visibility. For those who desire optimal output in rain, snow, or fog --the Yellow-output version will slay in sour weather. For NCS models, Morimoto has opted for Phosphor-Converted Yellow LEDs that produce yellow light at the origin, which is the most effective way to penetrate through particles in the air without compromising output (Filtering white light through a yellow lens achieves the look, but no actual performance benefit in poor weather).
HXB WIDE BEAM: Offers an extremely wide beam pattern backed with powerful Osram HX Boost LEDs, making these the brightest SAE-Compliant fog light pod on the market today (80% brighter than Rigid D-Series SAE Fog and photometrics verified SAE Compliant by Calcoast ITL). The 4Banger HXB Wide beam delivers the best combination of width, intensity, and control - making it the most effective on and off-road LED fog light in the world.
NCS WIDE BEAM: Offers the same super wide beam pattern backed with LEDs from Nichia. Their superior vertical gradient control also been verified by Calcoast ITL to meet SAE F photometric standards for on-road use as a fog light, making them highly effective on the ground and glare-free for oncoming traffic. The NCS Wide beam is 14% brighter than its next closest competitor (Rigid D-Series SAE), while consuming 28% less power (15.6W vs 21.5W).
BENCHMARK: Morimoto. The Automotive Lighting Benchmark. We are globally recognized as the brand to beat when it comes to aftermarket lighting upgrades for the automotive aftermarket. No other brand blends performance, quality, and style quite like we do. Our vast product line covers today's most popular trucks and cars. If you don't see it, trust that we can make it. Whether you're interested in something off the shelf or a brand new product designed exclusively for you: Connect with Morimoto Today!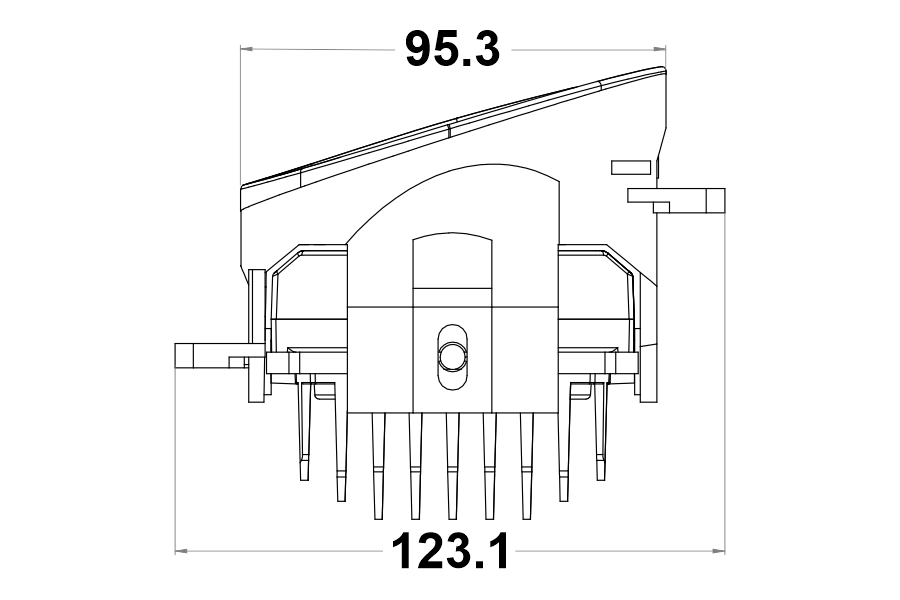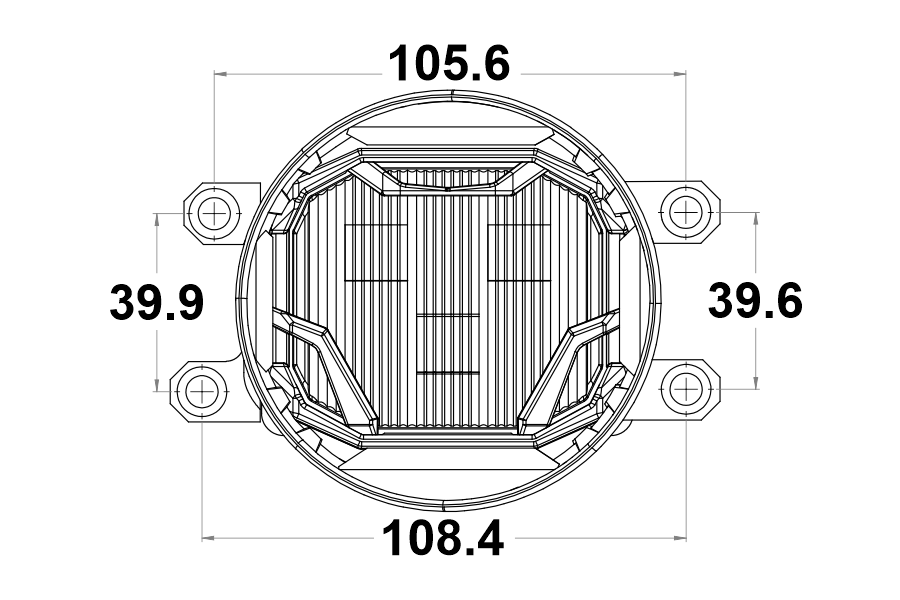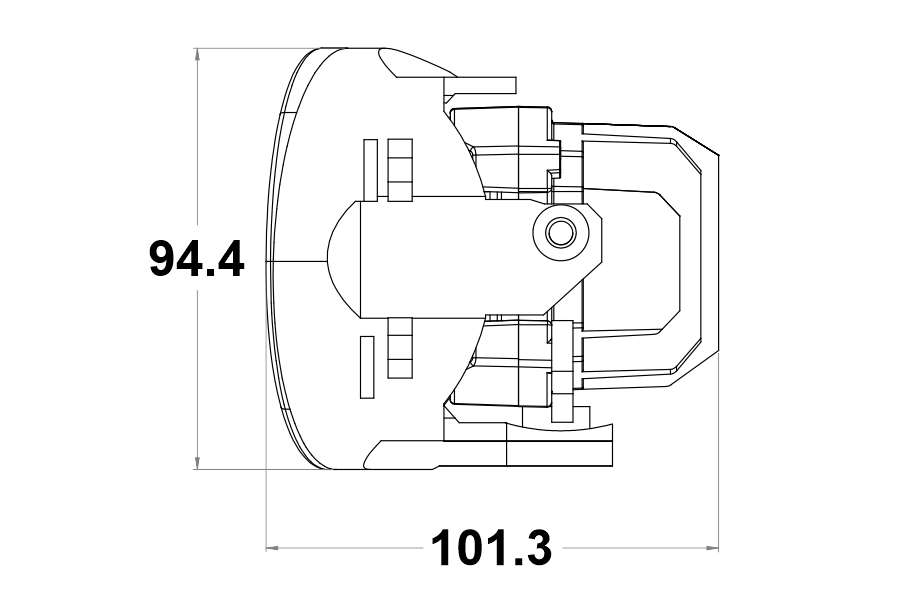 INCLUDED
FOG LIGHT BRACKETS:
2x (One Pair) Morimoto 4Banger (BAF014 / Type T Style)

LED PODS:
2x (One Pair) Morimoto 4Banger (Optional Color / Beam)
HARDWARE:
Complete Pack (Stainless Steel)
WIRING:
Plug N Play Connection Kit
WARRANTY:
Limited Lifetime


COMPATIBILITY
REPLACES TOYOTA PART #:
81220-06071, 81210-08020

NOTE:
There are two standards for Toyota fog lights with slightly different spacing between the mounting points. These will work with both, but may be a tight fit if your Toyota uses the "wider" spacing.
COMPLIANCE:

Wide beam photometrics are SAE F 20 compliant


TECH SPECS
NCS WIDE YELLOW:
8,680 Cd (Post Warm-Up) (86.8lux @ 10m)
NCS WIDE WHITE:
14,400 Cd (Post Warm-Up) (144lux @ 10m)
NCS COMBO YELLOW:
38,850 Cd (Post Warm-Up) (384lux @ 10m)
NCS COMBO WHITE:
55,500 Cd (Post Warm-Up) (555lux @ 10m)
NCS SPOT YELLOW:
73,500 Cd (Post Warm-Up) (735lux @ 10m)
NCS SPOT WHITE:
105,000 Cd (Post Warm-Up) (1,005lux @ 10m)
HXB WIDE YELLOW:
14,700 Cd (@20 Min / 21C Ambient) (147lux @ 10m)
HXB WIDE WHITE:
22,400 Cd (@20 Min / 21C Ambient) (224lux @ 10m)
HXB COMBO YELLOW:
54,600 Cd (@20 Min / 21C Ambient) (546lux @ 10m)
HXB COMBO WHITE:
78,000 Cd (@20 Min / 21C Ambient) (780lux @ 10m)
HXB SPOT YELLOW:
119,000 Cd (@20 Min / 21C Ambient) (1190lux @ 10m)
HXB SPOT WHITE:
170,000 Cd (@20 Min / 21C Ambient) (1,700lux @ 10m)
POWER:
15.6w (NCS) 42w (HXB)
CURRENT:
1.5A (NCS) or 3.2A (HXB)
DIMENSIONS:
82mm W, 67mm H, 60mm D
LIGHT SOURCE:
3x Nichia NCSY131F, Nichia NCSW131F, or Osram HX Boost
INPUT:
Proprietary Overmolded Deutsch DT 2-Pin w/ Pigtail
MATERIAL:
Makrolon LED PC (Lens), Powdercoated Die Cast Aluminum (Housing)
IP RATING:
IP69K (Dust / High Pressure Water Resistant)
Payment & Security
Your payment information is processed securely. We do not store credit card details nor have access to your credit card information.